What does it feel like to have sex with a sex doll
What does it feel like to have sex with a sex doll
If you've ever wondered what it would be like to have sex with a sex doll, you're not alone. Many people are curious about what it feels like to experience this sexual encounter.
While some might think sex with a doll would be cold and lifeless, the reality is quite different. Modern sex dolls are made from materials that feel very realistic, and the experience of having sex with one can be pretty satisfying.
Whether you're looking to spice up your masturbation routine or are simply curious about what it would be like to have sex with a sex doll, this blog post is for you. We'll explore the different aspects of sex with a sex doll, from the initial touch to the final climax.
Turn masturbation into sex.
Masturbation is often seen as a solo activity that you do when you're not with a partner. But what if you could turn masturbation into something more enjoyable?
Sex dolls are the perfect way to do just that. They can make your solo sessions feel even more lifelike and intimate by simulating the feel of natural human skin. And because they're designed to look and feel like real people, they can help you explore new fantasies and fetishes safely and comfortably.
So if you're looking for a way to spice up your solo sex life, why not give sex dolls a try? You may be surprised at just how much fun they can be.
Feel like having sex with a superstar
It's no secret that sex dolls are becoming increasingly popular, with people worldwide enjoying their company. But what is it like to have sex with one of these lifelike creations?
For many, the appeal of a sex doll is that it can provide an unparalleled level of sexual satisfaction. They are designed to feel just like the real thing, with many made from modern TPE and silicone materials that mimic the feeling of human skin.
When you have sex with a sex doll, it can feel like you are making love to a superstar. They are always up for it, never say no, and are eager to please. You can try out all your wildest fantasies without worrying about your partner's pleasure or comfort levels.
Plus, there is no need to worry about performance anxiety or other issues that can sometimes spoil the moment. Sex dolls are always ready and willing, meaning you can relax and enjoy yourself without any pressure.
So if you're wondering what it feels like to have sex with a sex doll, rest assured that it can be a genuinely pleasurable experience.
The touch of inserting is almost the same as the actual sex.
When it comes to the physical sensations you experience when having sex with a sex doll, the feel of inserting is almost precisely the same as the real thing. This is thanks to the high-quality materials from which many dolls are made, which mimic human skin in texture and temperature. You will also find a variety of different types of sex dolls available on the market, each with its unique set of features. This means you can find one that perfectly suits your needs and preferences.
One of the great things about sex dolls is that they are always ready and willing to please. There is no need to worry about performance anxiety or any other issues, as they are always up for it. This means that you can relax and enjoy yourself without any pressure. Sex dolls are also very easy to care for and maintain, so you can use them as often as you like without any worries.
Can creampie on sex doll in various positions
Can creampie on a sex doll in various positions?
Yes, you can! Many people enjoy creampieing on their sex dolls in various positions. This is because it can provide a more realistic and intense experience. Plus, it can be quite pleasurable for both partners. Remember a few things when creampieing on your sex doll, such as ensuring that the beauty is adequately lubricated and using plenty of lube. You will also want to make sure that you clean up afterward.
Having sex with a sex doll seems addicting.
Although sex dolls provide a sexual outlet, some may become addicted to the sensation. This is because sex dolls can provide an intense level of physical pleasure and a feeling of emotional connection. When you become addicted to sex with a sex doll, you may lose interest in real-world relationships. This can damage your social life and may even lead to isolation.
If you think you may be addicted to having sex with a sex doll, it is essential to seek help. There are support groups and counselors who can assist you in overcoming this addiction. With the right help, you can get back on track and enjoy a healthy and fulfilling sexual relationship with another person.
No more emptiness and loneliness with sex dolls
Sex dolls can provide companionship and sexual satisfaction without the hassle of a real-world relationship. They are always available and willing to please you, so you never have to worry about rejection or performance anxiety. If you are feeling lonely or down, a sex doll can be a great way to cheer yourself up and get some much-needed physical intimacy.
However, it is essential to remember that sex dolls are not real people. They cannot give you the emotional connection you would get from a human relationship. If you start to feel like you are relying on your sex doll too much, it may be time to seek help. There is nothing wrong with using sex dolls, but they should not replace real human interaction.
Author
share:





0

0
Reiated Articles
前へ:How Sex doll Made Me a Better Person次へ:Where To Buy A Sex Doll
Comment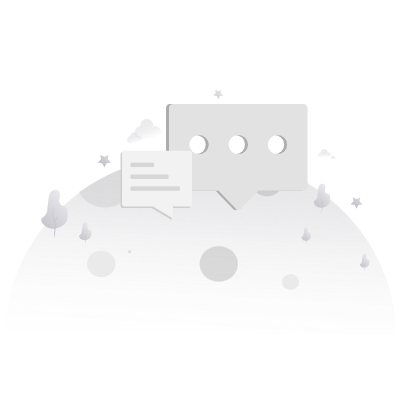 no comments
Leave reply

Categories
Tags
Most Loved